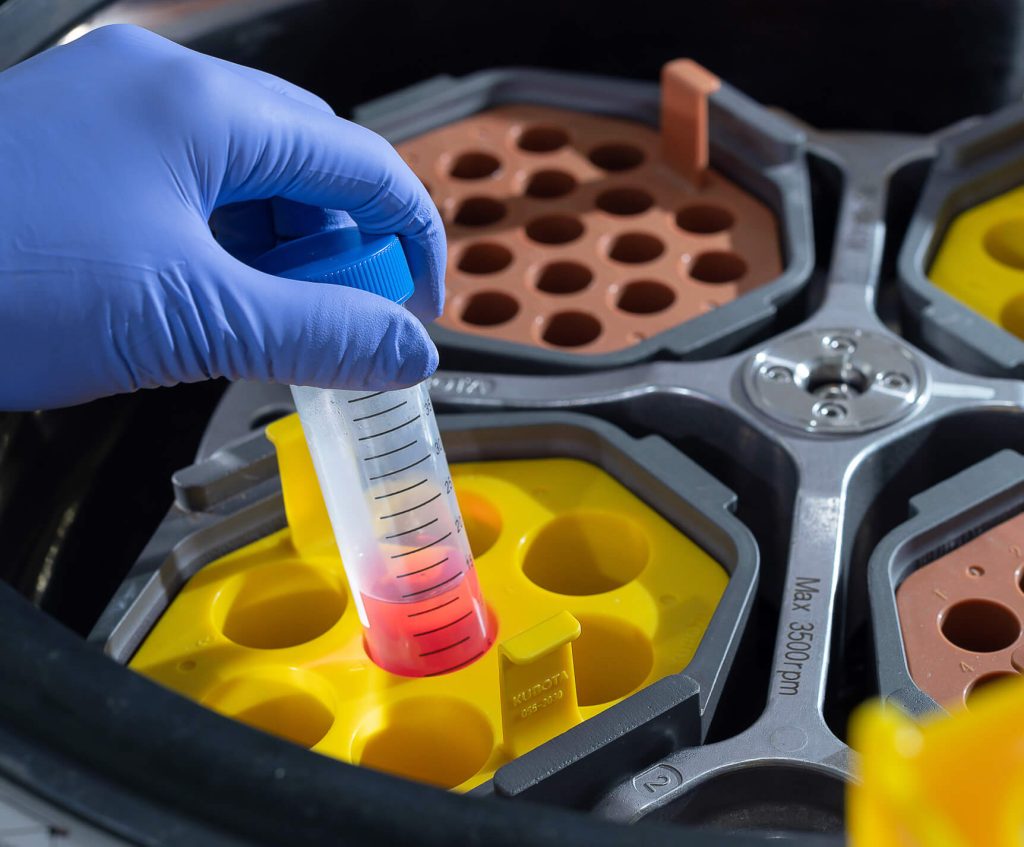 DuoGenic StemCells corporation
Founded in 2018, DuoGenic StemCells Corp. was formed by a team of passionate researchers focused on stem cell cultivation. The company aims to push its products as the future standard for stem cell culture by providing high-quality and certified stem cell culture media that can be used for both 2D and 3D cultures. The products are intended for research use and can be upgraded for clinical applications. We are constantly looking for prospective distributors to increase the outreach of our products.
SIT, service, integrity and trust It is the core value of the company since its establishment.
Service Serve:
The value that exists for individuals and companies is also the foundation for individuals and companies to achieve happiness and success.
Integrity honesty:
Face investors, customers, employees, suppliers and management agencies with a responsible and consistent attitude.
Trust trust:
Strengthen the trust among stakeholders by promoting a transparent system and promoting teamwork.
Financial internal control audit completed
The culture medium obtained the domestic second-class medical material license
PCP officially sold in hospitals
培養基取得國內二類醫材許可證
PCP於醫院開始正式販售
The human recombinant protein factory obtained the registration number of medical device factory
Pass the inspection of the counter version of the counter purchase center
Obtain the company stock code 7607
The cell culture solution factory obtained the GMP certificate number
Obtain US FDA Master file number
Completed ISO13485 and ISO 9001 annual quality audits
Building a Human Recombinant Protein Factory
Passed ISO13485:2016 and ISO9001:2015 certification for international medical equipment.
The plastic industry development center of the consortium introduced ISO13485 and GMP standards to produce medical equipment products.
Human pluripotent stem cell medium and mesenchymal stem cell medium have obtained the first-class medical equipment certification of the Ministry of Health and Welfare.
The company was approved to be established. Construction of a medical equipment factory started.
Settled in Taichung Science Park and became a new startup in the park.
Obtained the medical device factory registration certificate. Obtained a medical device manufacturing and sales license.
The company's goal is to provide safe, effective and economically viable cell therapy solutions. In order to achieve this goal, we first focus on the production of key raw materials required for cell expansion, obtain relevant certifications, and develop closed cell culture systems to rapidly expand cells and comply with regulatory requirements.
In addition, the company also develops blood cell therapy programs, using the isolation and purification of blood mononuclear cells to remove granule cells that promote inflammation, and conducts clinical trials on various degenerative diseases to provide a convenient and simple new option for cell therapy. Through technology transfer and industry-university cooperation with various domestic universities, we will continue to strive for excellence and strive to provide long-term anti-inflammatory and tissue repair cell therapy products.