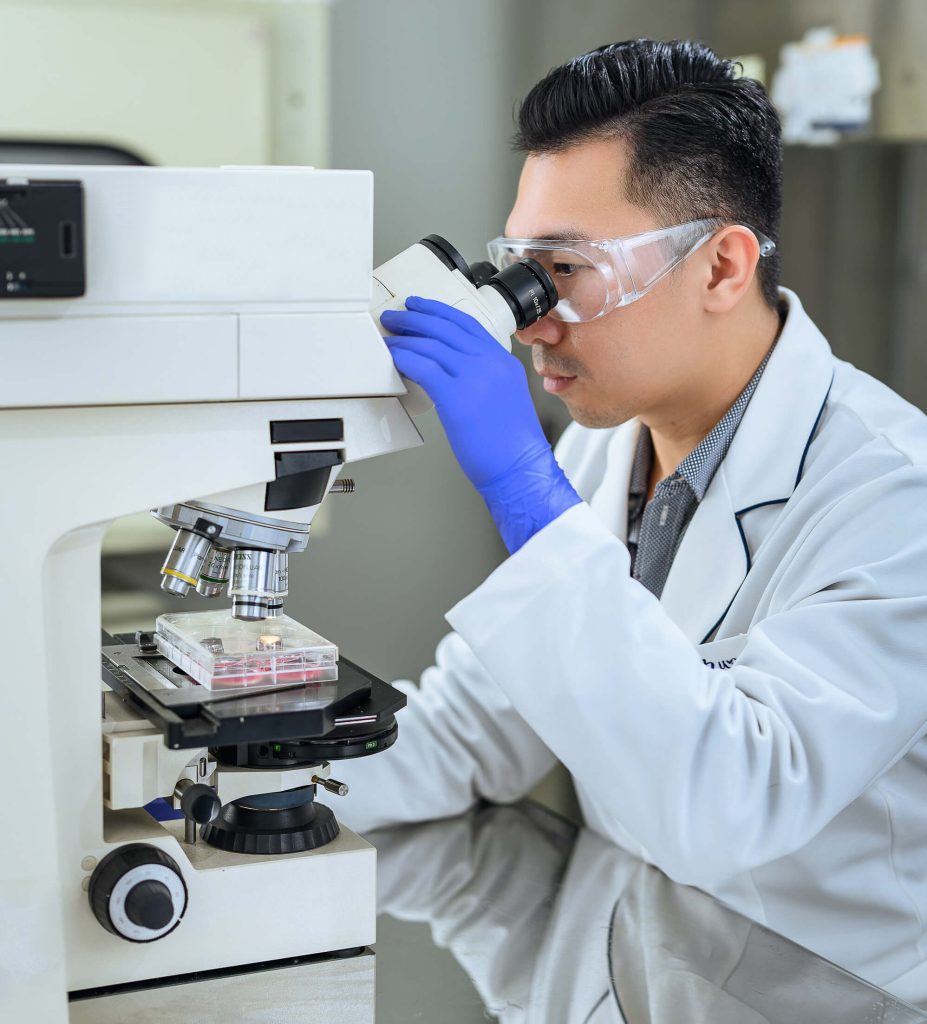 Dedicated to
field of cell therapy
Founded in 2018, DuoGenic StemCells Corp. was formed by a team of passionate researchers focused on stem cell cultivation. The company aims to push its products as the future standard for stem cell culture by providing high-quality and certified stem cell culture media that can be used for both 2D and 3D cultures. These products are intended for research use and can be upgraded for clinical applications. We are constantly looking for prospective distributors to increase the reach of our products.

Offering multiple xeno-free cell culture media, which can culture numerous human cells. Our clinical-grade culture media are safe and stable with high efficacy, follow ISO13485 and are logged in the USA master file.

We use E.coli to produce proteins required for cell culture. These are fully prepared for the Pre-Development phase with verification in progress, to be launched in the market in the very near future.

In order to provide a complete cell culture solution, in addition to developing cell culture media and upstream raw materials, we also completed a closed cell culture system with a cell culture bag as the culture environment, providing the same growing efficacy as disk-type culture. This is expected to reduce production costs and promote the popularization of cell therapy. Applications of Peripheral blood monocytes
Through industry-university cooperation, we have conducted clinical trials with several hospitals to verify the effect of PCP (Peripheral blood Cell Purification) in controlling Osteoarthritis. We expect that by separating and concentrating peripheral blood mononuclear cells in vitro, this will develop into a fast, safe and effective treatment, and become a new treatment for OA.